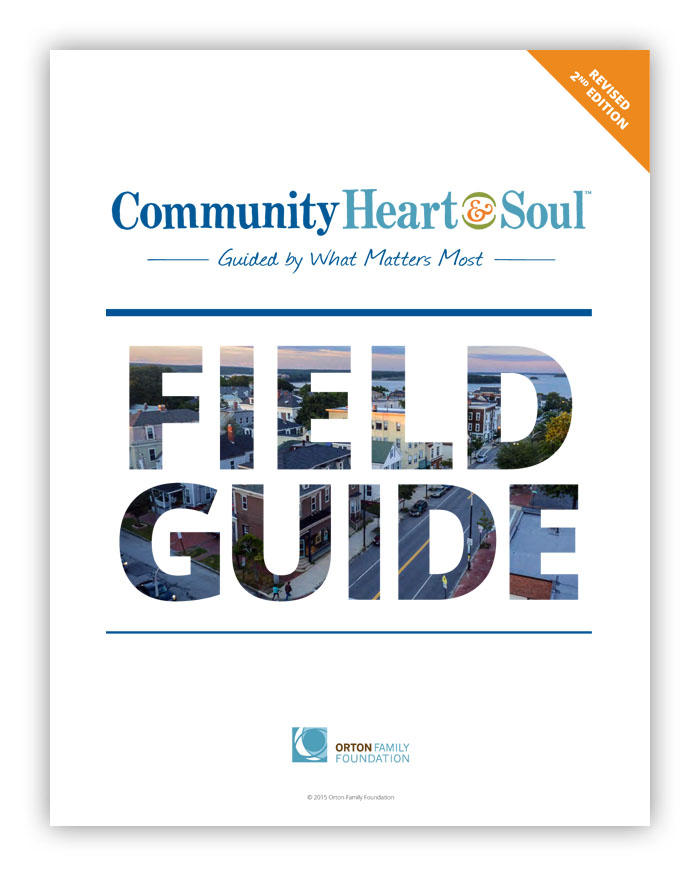 The Orton Family Foundation is, first and foremost, a learning and listening organization. We strive every day to deliver the very best Community Heart & Soul™ for small towns across America. The 2nd edition of our Field Guide represents our ongoing effort to improve the power and reach of Community Heart & Soul. 
Since our first Field Guide was published in 2014 we have completed a year-long evaluation of our work done by Wake Forest University. We've accomplished (and learned from) even more towns' work in the field, and we've solicited feedback on the 1st edition. All of this data improved the Heart & Soul process and is captured in the REVISED Community Heart & Soul Field Guide. 
Download it today and get started on the path to building a better future based on what matters most to the residents of your community.  
Thank you for filling out the form below. *All fields are required.